Providing Veterans Assistance Since 2016
Our mission at Veterans Compass is to provide Veterans' assistance. 
Veterans Compass is a 501(c)(3) charitable organization created by veterans and families of veterans and active-duty members.  We understand the hardships and sacrifices that come from the commitment of military service.  We are the extended family that is here to help you navigate resources, reduce the loneliness, or help you transition between service and civilian life.
We build community in order to connect to resources and leverage the time, talent and treasure through our Band-Aid Brigade, Dog Tag Program and Navigator Program.
 Our Team
Our team knows first hand the impact serving our nation has on veterans and their families.  We are a dedicated group of people working every day to help veterans to improve their circumstances.
Donna Chapel, Past Chair & Founder
Donna Chapel co-founded Veterans Compass. Her passion stems from being the mother of an Afghanistan Marine serving in the Helmand province during 2010. Her son, Josh, was part of a Quick Response Force in Sangin and Musa Qala. She has witnessed the hardships families suffer during deployments and the difficulty of transitioning to civilian life. With tremendous pride for her son, her life has been enriched by this terrifying experience.
Professionally, Donna was managing partner at Chapel & Collins Wealth Management, holding CPA and CFP designations. Prior to that time, she was a tax partner in a local CPA firm.
Donna has also served many philanthropic roles within Northern Colorado, including the development of Finish Line Scholarship, endowed at CSU for Veterans whose GI bill benefits have expired. She served as Director, Treasurer, and Chair of Fort Collins Chamber of Commerce, President of Rotary Club of Fort Collins, Trustee of Rotary Endowment, Committee Member of Community Foundation of Northern Colorado, Director of The Center for Family Outreach and participated in many other committees and fundraisers.
Donna and her husband Tom have also endowed two scholarships honoring their children, Jessica and Josh.
Eric Peterson, Lead Navigator
Eric, a two-year board member of Veterans Compass, recently retired after 45 years of work as an attorney in Fort Collins.  A native of Michigan, and a graduate of MSU, he was drafted in 1968 and served with the Marines in the 1st Marine Division (11th Marines) as a Fire Direction Center watch sergeant. In that capacity, he worked on heavy artillery fire missions in the I Corps area west of Danang, Vietnam. Released from service in June 1970, with the rank of Sergeant,  Eric completed law school at the University of Missouri (Kansas City) and then moved to Fort Collins with his wife, Susan.
After volunteering with the Larimer County Bar Association to provide free legal services for veterans for some years, Eric joined Veterans Compass hoping to continue his support of veterans in this new way.  His interests include road biking, fishing, working out, geology, genealogy, and growing apple trees.  In addition to Susan, his family includes a retired racing greyhound, a cat, and several siblings, nieces, and nephews.
Christiane Markela, Vice-Chair
Christiane retired from the USAF in 2017 after serving for 23 years and retired as a Civil Engineering Officer.  She enlisted as an engineering apprentice and went on to get her Civil Engineering degree from Arizona State University in 2004.
Christiane received her MBA in 2013 and is currently pursuing an M.Ed in Human Resource Development through Colorado State University.
Originally from Germany, when she was four, Christiane's family moved to MO where she grew up there.  Christiane moved to Colorado for her last assignment as an AFROTC instructor at CSU and retired out of the military here. Christiane is busy with her work, school, family and volunteer commitments but can be found, in her limited spare time, enjoying a good book, camping, on the water and skiing in the wintertime.
Christiane is currently employed as a school certifying official for VA education benefits.  She is married to a retired USAF member and they have two beautiful children who keep them very busy.  Christiane has served on the Veterans Compass board for over three years and loves being part of such a great organization that has an extreme passion for helping veterans and veteran family members.
Gordan Thibedeau, Chair & Resource Development Director
Gordan Thibedeau was born in Denver, Colorado, and grew up in Arvada.  Gordan joined the Army in 1964 and went on to serve in Infantry, Artillery, Aviation, and Special Forces units over 28 years of active military service.
After his military retirement in 1992, Gordan became the Executive Director of Partners of Larimer County, a youth mentorship organization. He then joined United Way of Larimer County where he served as the President & CEO for a little over 19 years.
Gordan retired from full-time employment in September 2017 and now volunteers with several community organizations including as a Board Director for Veterans Compass of Northern Colorado.
Mark Ramler, Treasurer
Mark has served as a "Citizen Soldier" for over 25 years, balancing careers both in the civilian and military worlds.
Mark enlisted in the United States Air Force in 1993 where he served 4 years on Active Duty, stationed in San Antonio, Texas as a Dental Technician. Following Active Duty, he transferred to the Inactive Ready Reserve with the intent of completing the remainder of his 8 year military commitment. However, Mark couldn't stay away from the military, so he enlisted with the Alaska Air National Guard and has since served with the Colorado Air National Guard, Air Force Reserves, and currently, full time in the Wyoming Air National Guard.
Over his 25 years of military service, Mark has worked as a Dental Technician, Air Transportation Technician, First Sergeant, and Manager of the Administration Team for the Commander. He has deployed overseas to Kuwait and Qatar, with visits down-range to various locations in Afghanistan.
In parallel to military service, Mark has had a career in the business world. After completing a Business degree in Accounting from the University of Alaska Anchorage, he worked as a Personal Banker for Northern Skies Federal Credit Union in Anchorage, Alaska. Since moving to Colorado in 2003, he has worked as a Bank Teller at UMB Bank, Staff Accountant at United Way of Larimer County, and Internal Accounting Manager at Sample and Bailey CPAs (now Eide Bailly LLP CPAs and Business Advisors).
Mark joined the Board of Directors with the desire to serve fellow Veterans of Northern Colorado.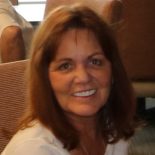 Julia Senesac, Executive Director
Julia is a 40 year resident of Fort Collins with a strong history of business and community involvement including Director, District C, PSD Board of Education, Fort Collins Area Chamber, the State of Colorado Always Buy Colorado Initiative, United Way Pacesetter, St. Joseph Spirit Event, National Charity League, elections judge, 2010 Census and all-round worker bee pulling shifts at most local festivals and fundraisers.
As the owner of Business Entrée Marketing and Events, Julia presented the popular Home and Garden Show at Foothills Mall for 15 years. She has a background in finance, investments, and real estate. Over the last 11 years, she has focused her energy on digital marketing and business coaching through her firm Write Web Marketing.
Originally from Lincoln, Nebraska, Julia spent two years in west Africa as an English teacher before moving to Fort Collins. She met her husband and raised her kids in Fort Collins. Her first Fort Collins memory is of attending the Bob Dylan concert at Hughs Stadium, 1976. Her best side gig was crewing sailing trips. Julia loves to cook, she appreciates golf, spending the day reading a good book or on the water in her kayak, jet ski, sailboat, or air mattress.
Julia's son is active duty in the Air Force, Air Traffic Control. Her dad retired after the first Gulf War as a Colonel in the Army Reserves Infantry and her father-in-law was a Pearl Harbor Survivor. She says she is fulfilling her heart's desire in her position with Veterans Compass. "I'm getting paid to help people! Is there a better job?"
Contact Us
Feel free to call us at 970-567-8807, stop by our office in Fort Collins at 215 Oak Street, or complete our Questions or Comments form. We'd love to hear from you!